We're in the news! Our dew pond restoration work has been written about on the Bristol Mayor's blog, the BBC News website and the Bristol Post.
We're restoring two dew ponds in Stoke Park. One in the Pale Plantation and another in the lower section of the park. For background information on the project please see the Pond Restoration page in the Activities section.
We've made some really good progress on the Pale Plantation Pond over the past few weeks.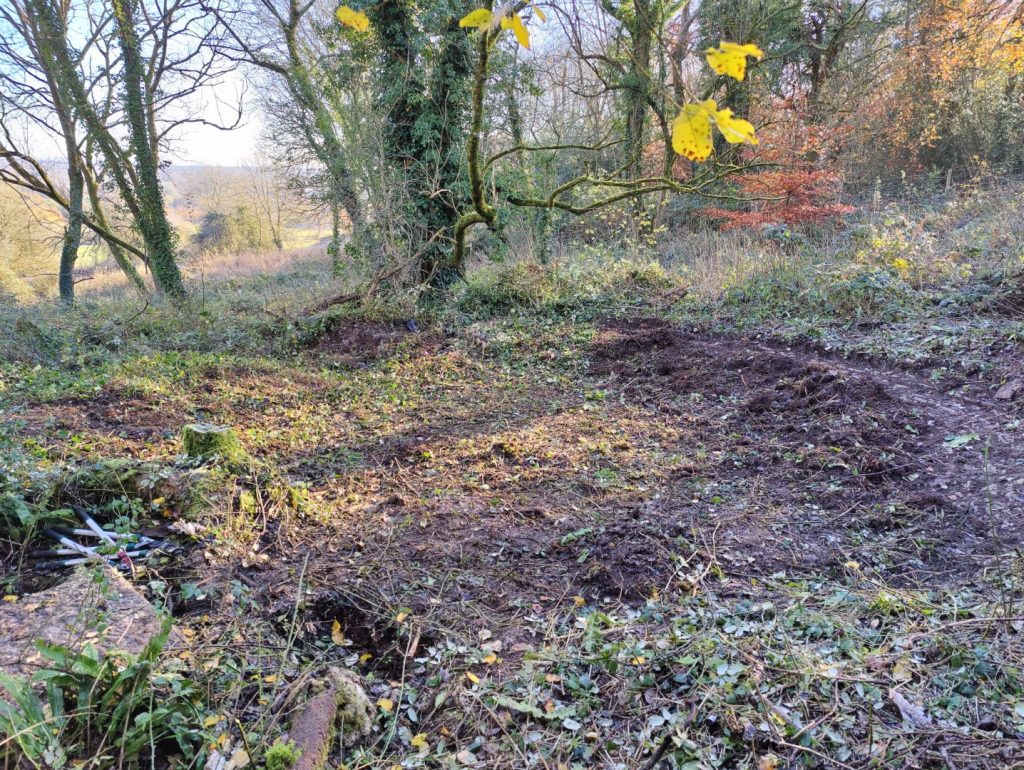 In case you haven't been in Bristol this Winter, I'll just say that the working conditions have at times been … interesting. We are all getting a workout, as are our washing machines.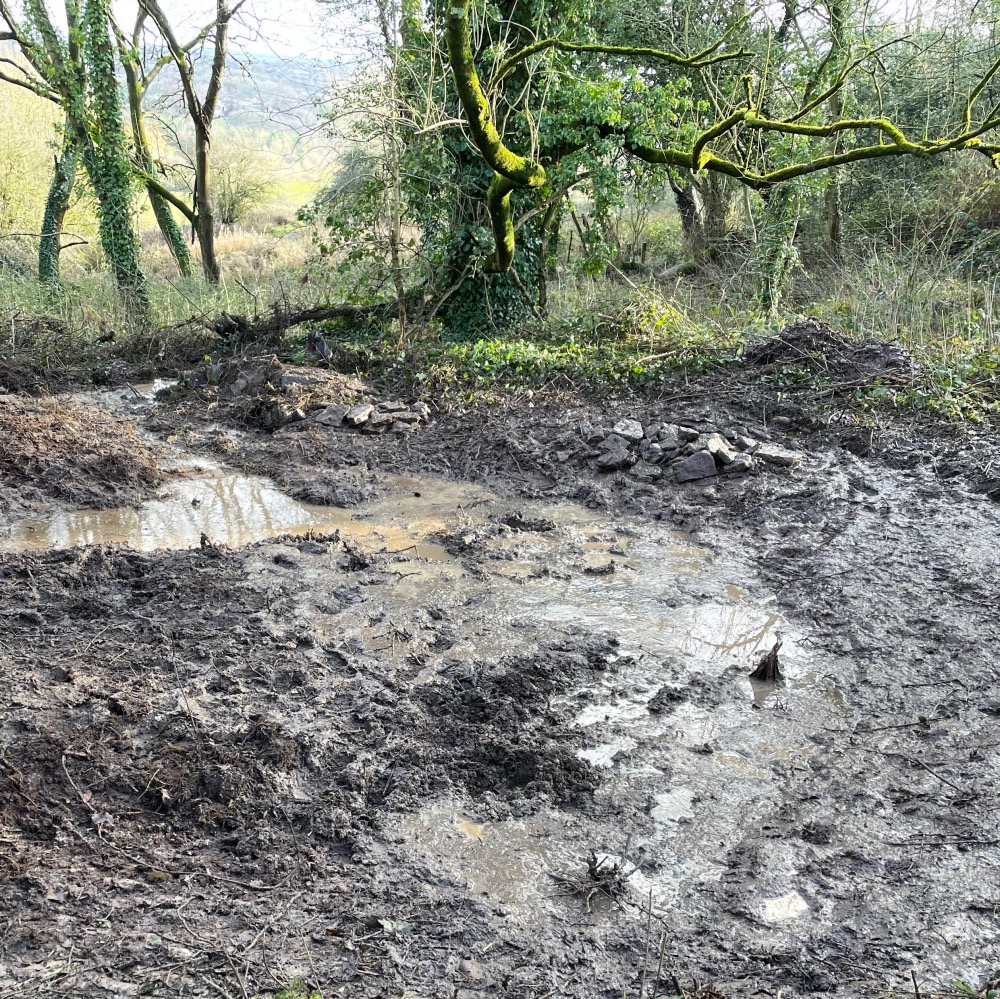 The Pale Plantation pond is rumoured to have a spiderweb pattern in its cobbles. We can't prove this yet, but what we've uncovered so far does look a bit web-like.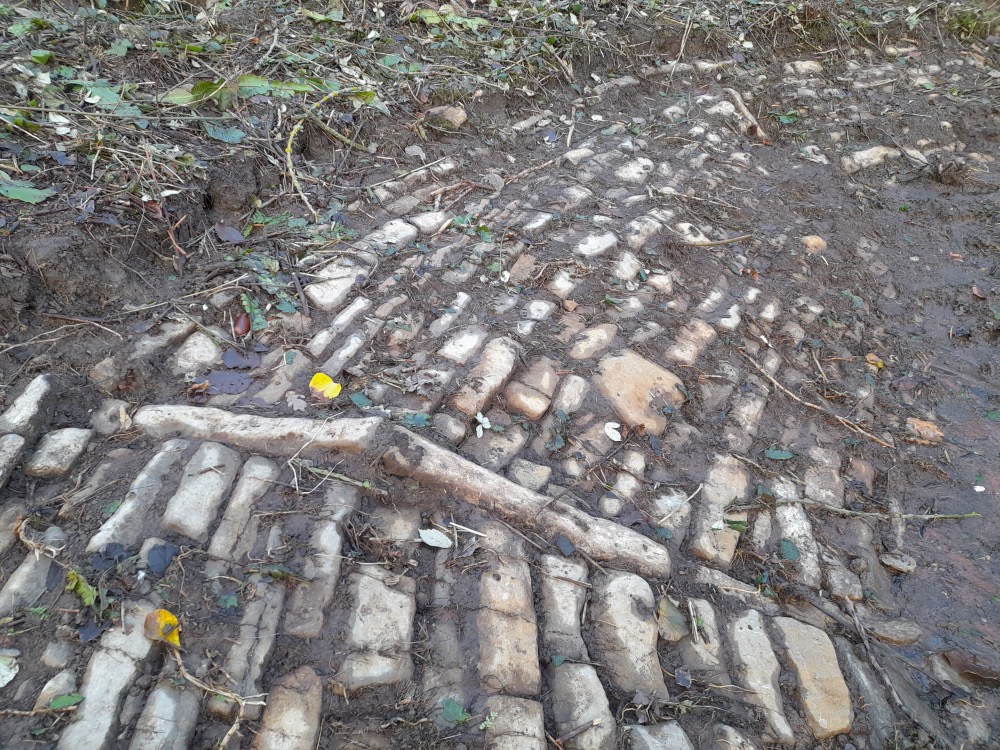 If you fancy helping us find out whether there truly is a spiderweb under all of that mud, please sign up to volunteer.
If the mud isn't for you, please don't let that put you off. We do lots of other activities as well. There's plenty of work to do all year round and we appreciate whatever help you can give us.
Our sincere thanks to the many organisations who are funding or otherwise supporting the pond works: