Stoke Park's many miles of pathways need ongoing maintenance to make sure they are safe and usable for visitors.
Path Works – addressing muddy sections of path, or where the path has worn away, to support accessibility around the park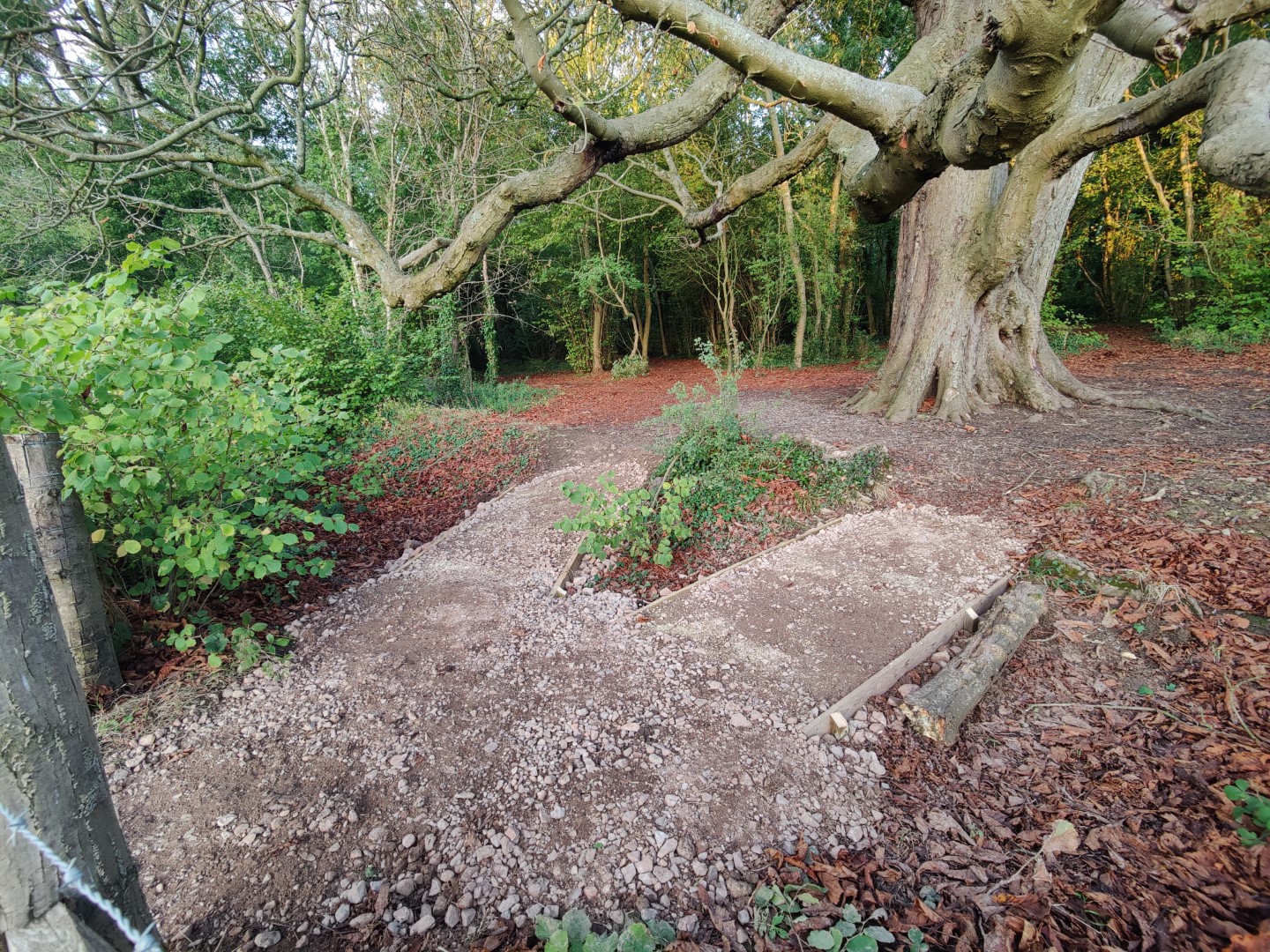 Step Building – installing steps at worn and very muddy points around Stoke Park.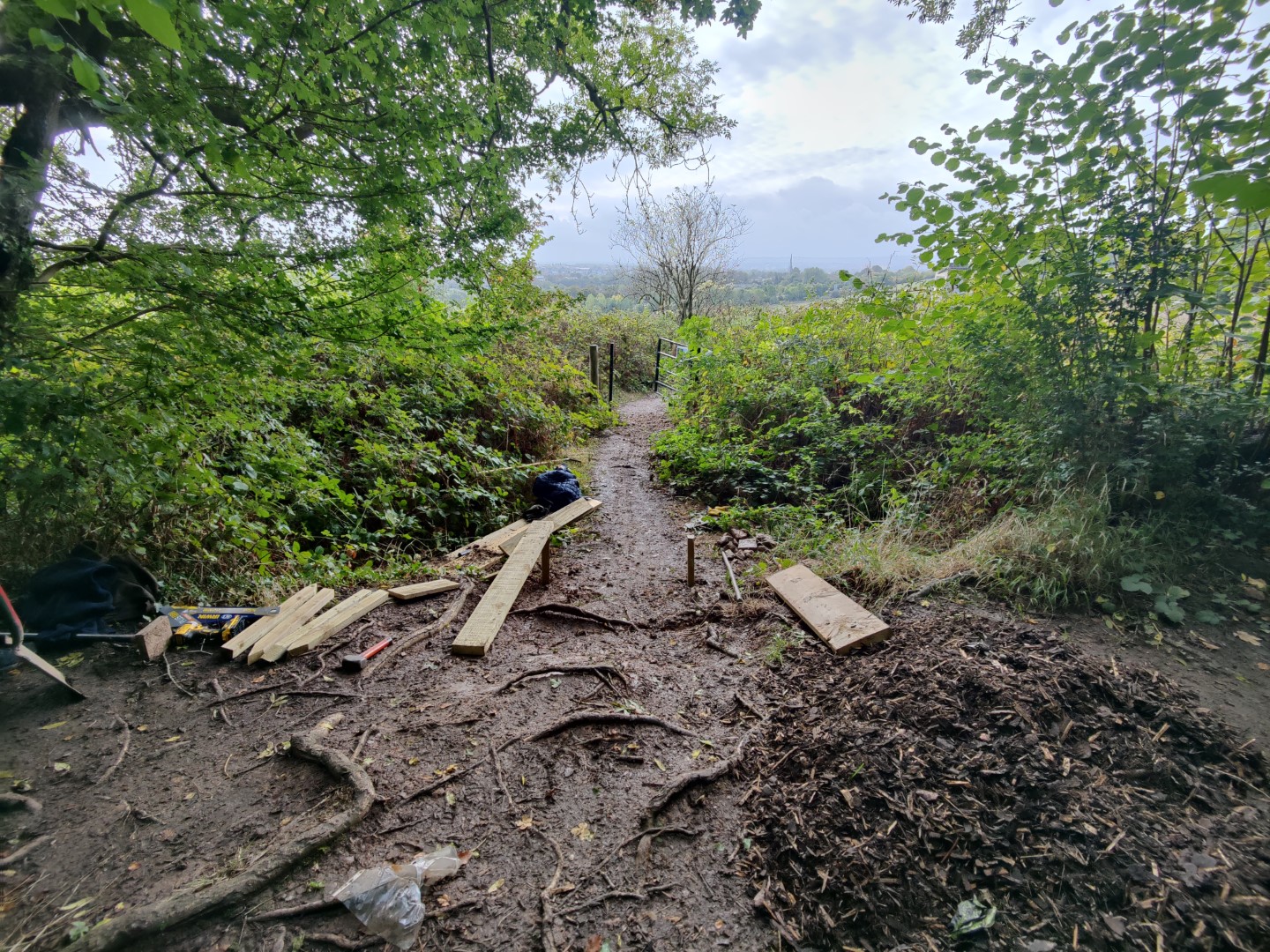 Hand Rail and Step Maintenance – We put in a hand rail to assist with the steep steps in Barn Wood.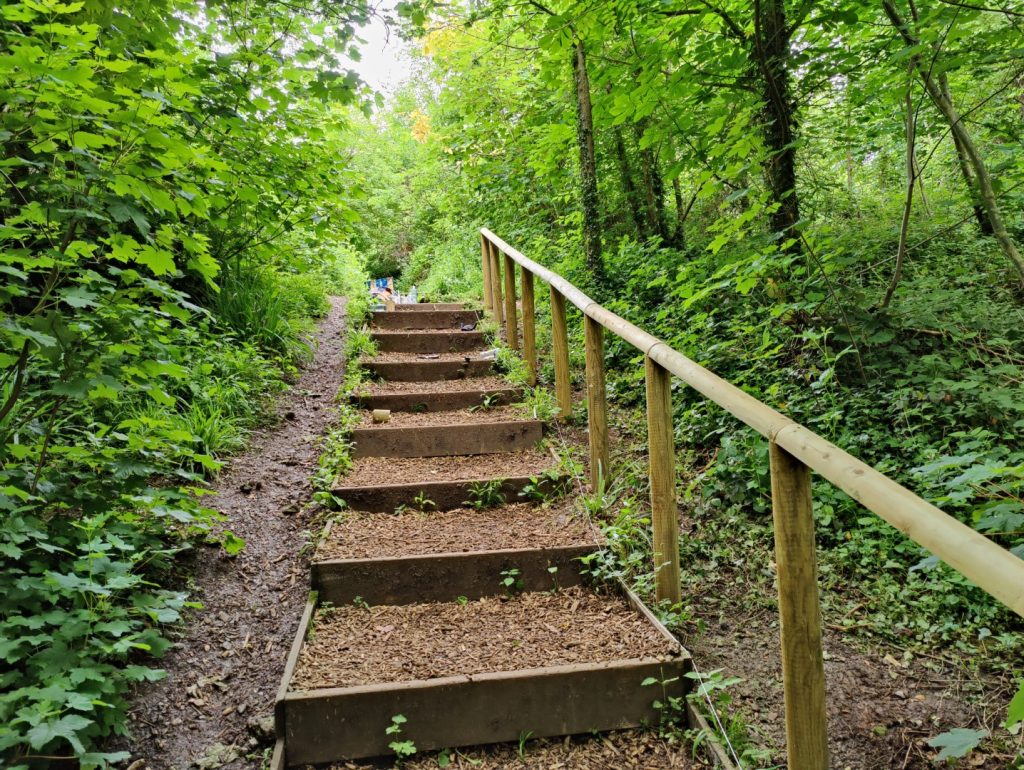 You can get involved with path and step maintenance in Stoke Park as part of our volunteer group's work. If you would like to find out more, please fill out our form.