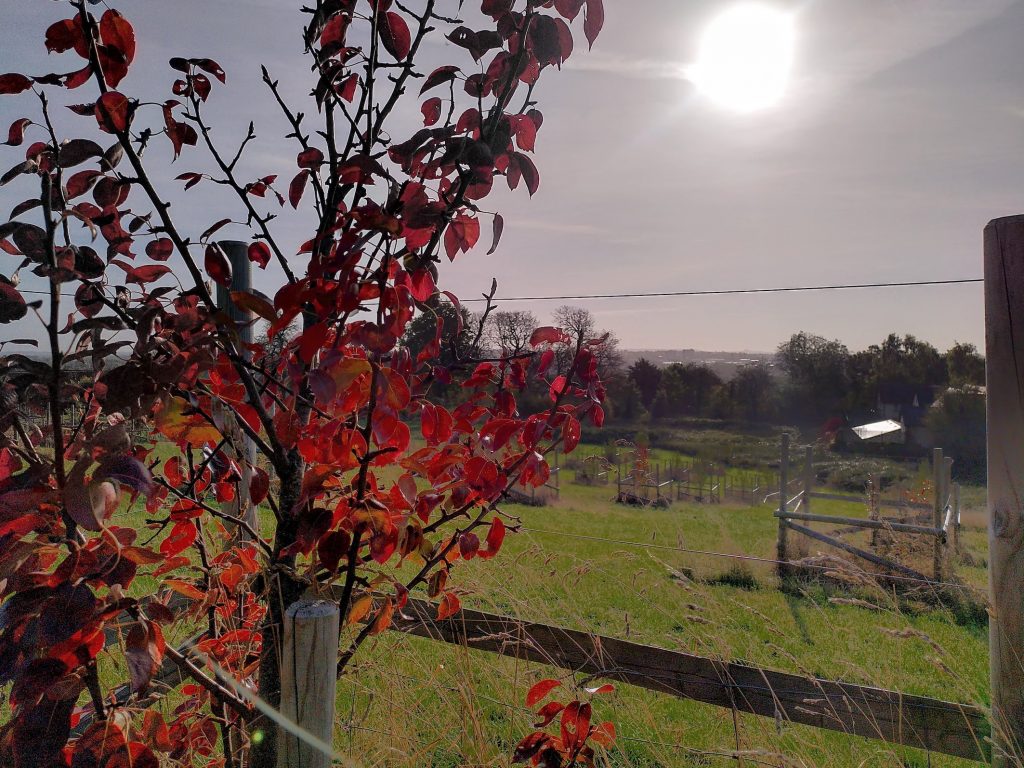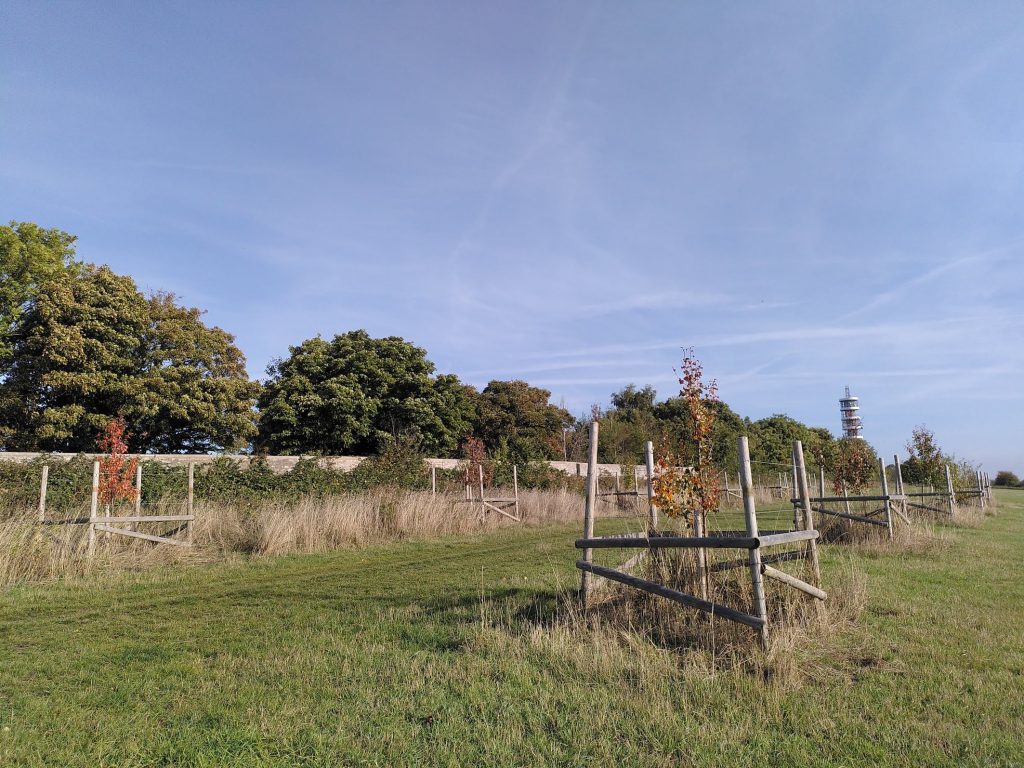 Stoke Park's community orchard, planted in around 2017, is at the southern end of the estate on the eastern flank of Purdown. Its 210 trees comprise pip fruits – apples and pears – and stone fruits – plums and damsons. The ultimate aim is to provide a food resource freely available to the local community, while supporting a wide range of wildlife.
Orchards are incredibly biodiverse habitats, supporting a range of plants – grasses, shrubs and wild flowers as well as trees – plus birds and invertebrates.
A range of work is needed to keep the orchard healthy, help the trees develop good quality fruit, and make sure that the fruit is accessible to the community. This includes:
Mulching, to promote healthy growth, help preserve moisture in the summer, and prevent weeds or other plants from taking over the space that the tree needs to thrive
Pruning, to keep trees productive and healthy, and to help maintain the trees in a shape that will work for the orchard – ultimately allowing people to pick the fruit while reducing the amount accessible to grazing animals (such as deer)
Managing and maintaining the fencing around each tree, striking a balance between protecting the tree from deer while they continue to establish themselves, while allowing those maintaining the trees, and people who want to pick the fruit, access to the trees
If you would like to get involved in helping to manage and maintain the community orchard in Stoke Park, as well as a whole range of other activities, sign up to get involved.
To find out more about orchard habitats, their importance and the impact of their loss in the last 70 years, visit the Woodland Trust and The Orchard Project.